Case Study: Building AMR healthcare capacity in Timor-Leste
---
The Fleming Fund investment in Timor-Leste, managed by the Menzies School of Health Research, has had a major impact. It has been used to improve patient care, as well as inform public health responses to AMR and the correct use of antibiotics across human and animal health sectors.
Before the increase in diagnostic microbiology capacity, healthcare clinicians did not know the cause of severe bacterial infections and antimicrobial susceptibility patterns. For example, young babies with severe neonatal sepsis often died with presumed antibiotic resistant infections because of failure of first- and second-line treatment options, without any ability to test for the cause of the infection or for the presence of AMR.
Deadly infection
The establishment of a consistent blood culture service for the national hospital of Timor-Leste (Hospital Nacional Guido Valadares) has dramatically changed the way these babies can be treated, providing information to clinicians from which they can make informed decisions using targeted antibiotics. Now, when multi-resistant bacterial bloodstream infections are diagnosed in babies, they can be treated with targeted antibiotic therapy based on laboratory-identified AMR profiles. As a result, these babies have a very good chance of surviving what would otherwise be a deadly infection.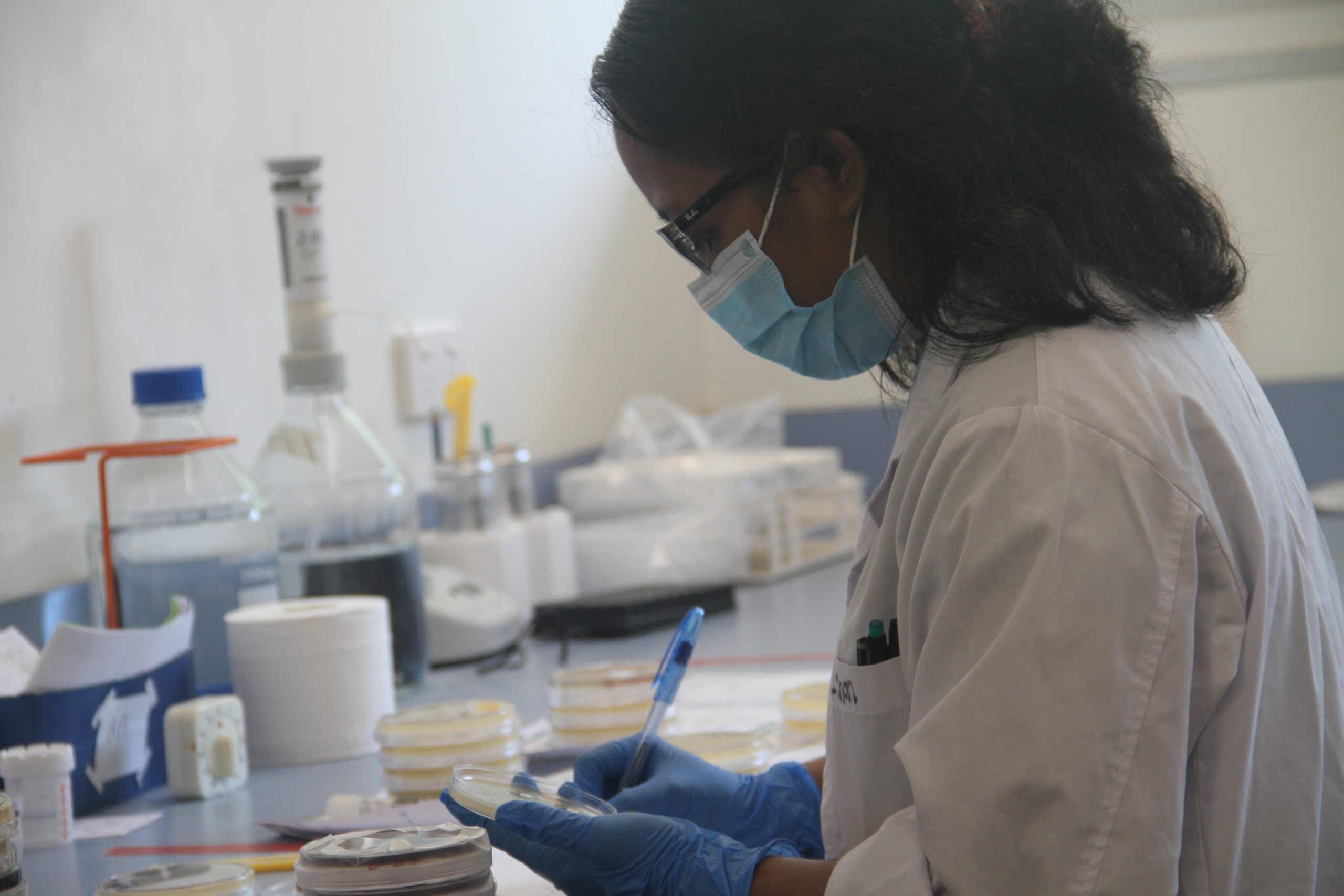 Producing an antibiogram at the National Health Laboratory in Timor-Leste. An antibiogram tests how susceptible a specific microorganism is to antimicrobials.
AMR infection rates
The impact of strengthened laboratory capacity for diagnosis of bacterial infections and AMR extends beyond individual cases like this. Data obtained from the microbiology department of the National Health Laboratory are being used to develop antibiograms that provide clinicians and public health officials with a clear overview of the rates of AMR for different bacteria in Timor-Leste. Increasingly, samples from municipalities outside the country's capital of Dili are also being used to demonstrate geographic variation in AMR rates.
These data are now being used in the development of national antibiotic guidelines, which will recommend antibiotic treatment for patients based on the local epidemiology and known AMR rates. These guidelines will impact antibiotic prescribing in Timor-Leste and improve the treatment of serious bacterial infections, while also providing boundaries for clinicians to ensure antibiotics are used correctly.
As the pharmacy department grows its knowledge and skills with the support of the Fleming Fund, the microbiology data and new guidelines will provide a strong basis for ongoing work to promote correct antibiotic-use and reduce the spread of AMR in Timor-Leste.
COVID-19 response
Many of the laboratory developments will have an impact beyond the direct benefits of improving AMR diagnosis and surveillance.
For example, improved systems for specimen transport and laboratory result dissemination will also curb the spread of other infectious diseases beyond AMR and help to address other public health challenges.
This has been seen already through the laboratory and public health response to the COVID-19 pandemic, which has relied on similar testing platforms, laboratory information management, and meticulous attention to quality control and biosafety.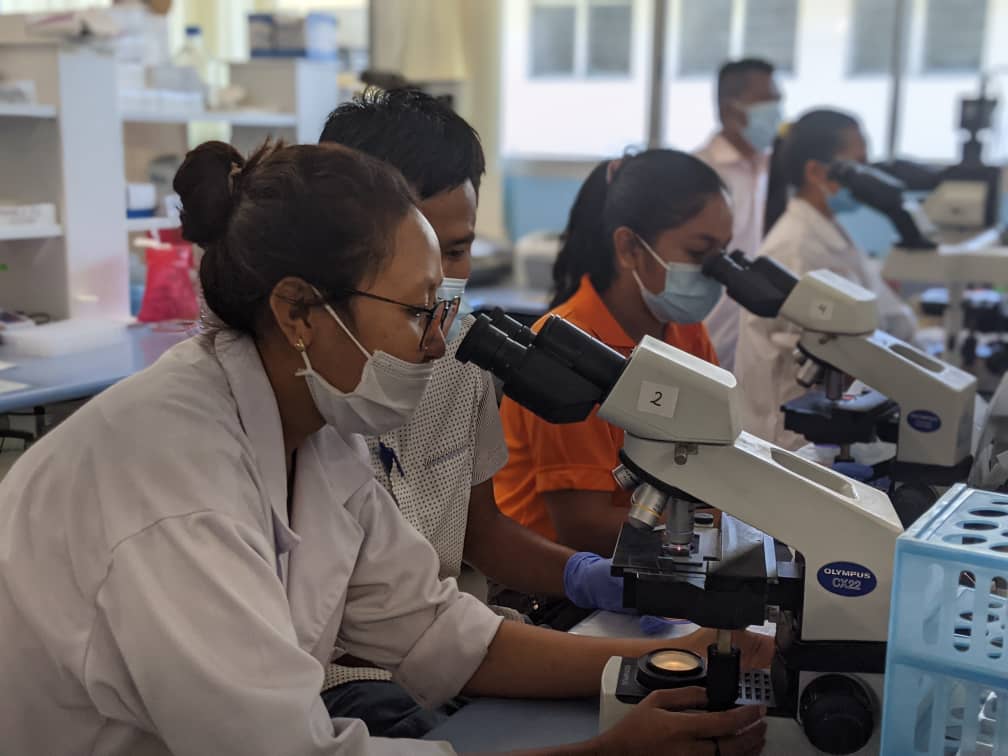 The National Health Laboratory in Timor-Leste.
These developments in human health are complemented by similar approaches to improving surveillance of AMR and antimicrobial use (AMU) in the animal health sector, acknowledging the importance of a 'One Health' approach. AMR and AMU data from human and animal health sectors are regularly added to global surveillance datasets, ensuring that they have an impact on global and regional policy and practice, and inform public health decision-making in Timor-Leste.
"Our work is far from complete," says grant lead Associate Professor Joshua Francis at the Menzies School of Health Research. "The impact of this approach is yet to reach all parts of Timor-Leste. This is a significant challenge, as the country's remoteness affects access to healthcare, and the challenges of AMR are not constrained to the larger urban centres."
More Like This
A new report is calling for a drastic increase in AMR data across the continent.
Since 2019, Fleming Fund grantee, International Vaccine Institute (IVI), has led the CAPTURA consortium to expand the volume of historical data for antimicrobial resistance (AMR), consumption (AMC), and use (AMU) across 12 countries in South and Southeast Asia.